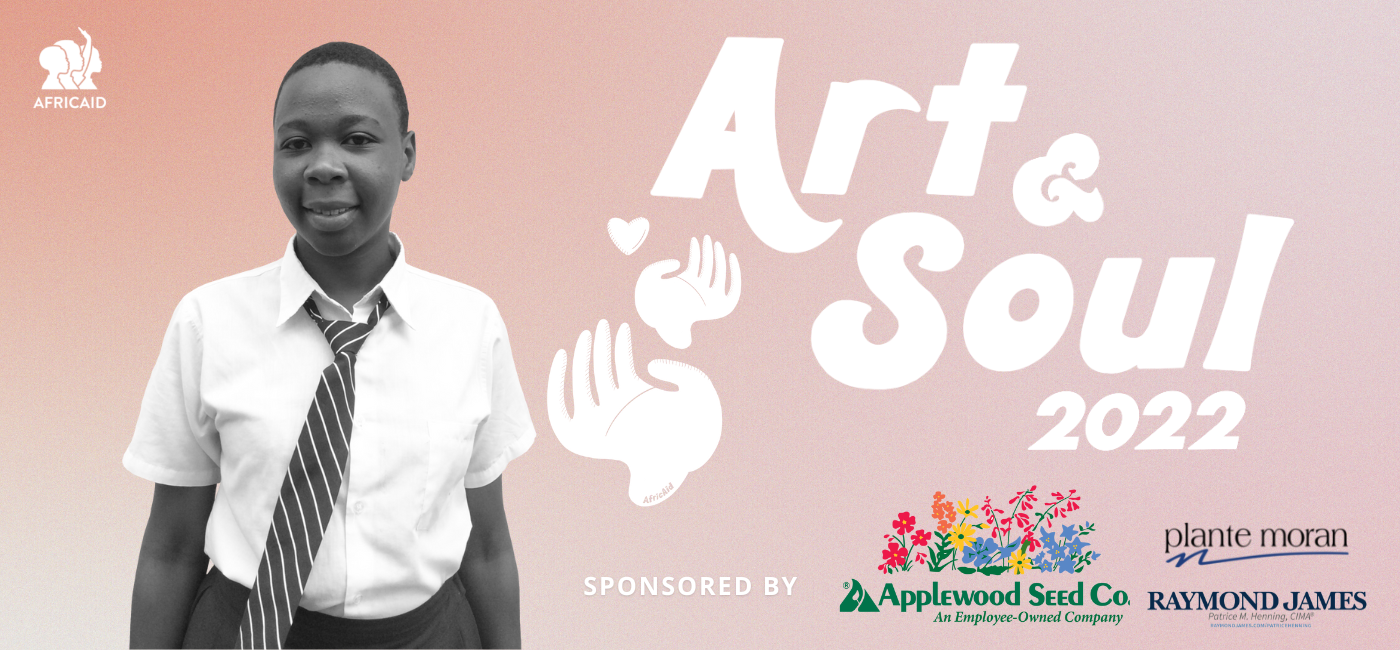 2022 Art & Soul – Thank you for joining us!
Thank you for a truly wonderful evening!
Together, you raised an incredible $80,595! 
These funds will support GLAMI's program expansion and their existing mentoring programs. 
Thank you for helping us exceed our fundraising goal for this event!
Please enjoy this video of our honorees, Rick & Nina Shuyler, as they share firsthand about their AfricAid journey, from a safari in Tanzania that led to AfricAid and tens of thousands of lives touched in Tanzania through educational support and mentorship programming over the last two decades.
Honoring Nina and Rick Shuyler and Their Decades of Commitment and Service to Girls' Education
In 1996, Nina and Rick Shuyler took their daughter, Ashley, on a trip to Tanzania. It was an experience that changed the family's life forever. At the age of 11, Ashley left her heart in Tanzania and returned home determined to find a way to support educational opportunities for children her same age. More than two decades later, Ashley's vision and the unwavering support from her parents and so many people like you have transformed the lives and futures of tens of thousands of Tanzanian girls. When a girl has the confidence, support, and mentorship from her community to bring her vision to life, the impact is real.
Mhelepu's Journey: From Kisa Scholar to Professional Artist
Mhelepu Shillingi is a 2018 graduate of Kisa Project. In this video, she shares how her Kisa journey helped her become an artist – an unlikely career path for a young Tanzanian woman. But thanks to the confidence she gained in Kisa Project, she is thriving today and earning a good income on the sale of her artwork. She congratulates Rick & Nina Shuyler on being honorees at AfricAid's 2022 Art & Soul event, and unveils a little surprise at the end!
It's not too late to make a donation in honor of Rick & Nina Shuyler, in support of GLAMI's programmatic expansion and existing mentoring programs. 

Photos from Art & Soul 2022!
Thank you to our silent auction donors:
Thank you to the individuals who donated items to our silent auction: Amy Berglund, Anne Kohlenberg, Elena Harman, Julie Davis, Seide Cimbura, Eric Einstein Photography, Linda Gebhart, Marie Gorham, Ashley Carter, Salima Dadani, Michael Muldoon, David Williams, Sandi Clark Norris, Tina Taylor, Claire Lerner, Valerie Rome, Mackenzie Fribance, TruFusion, Emma Winiecki, Tom Leondard, Jason Berglund, Lee Lee Leonard, Rodney Bell, and Josephine Masandika.