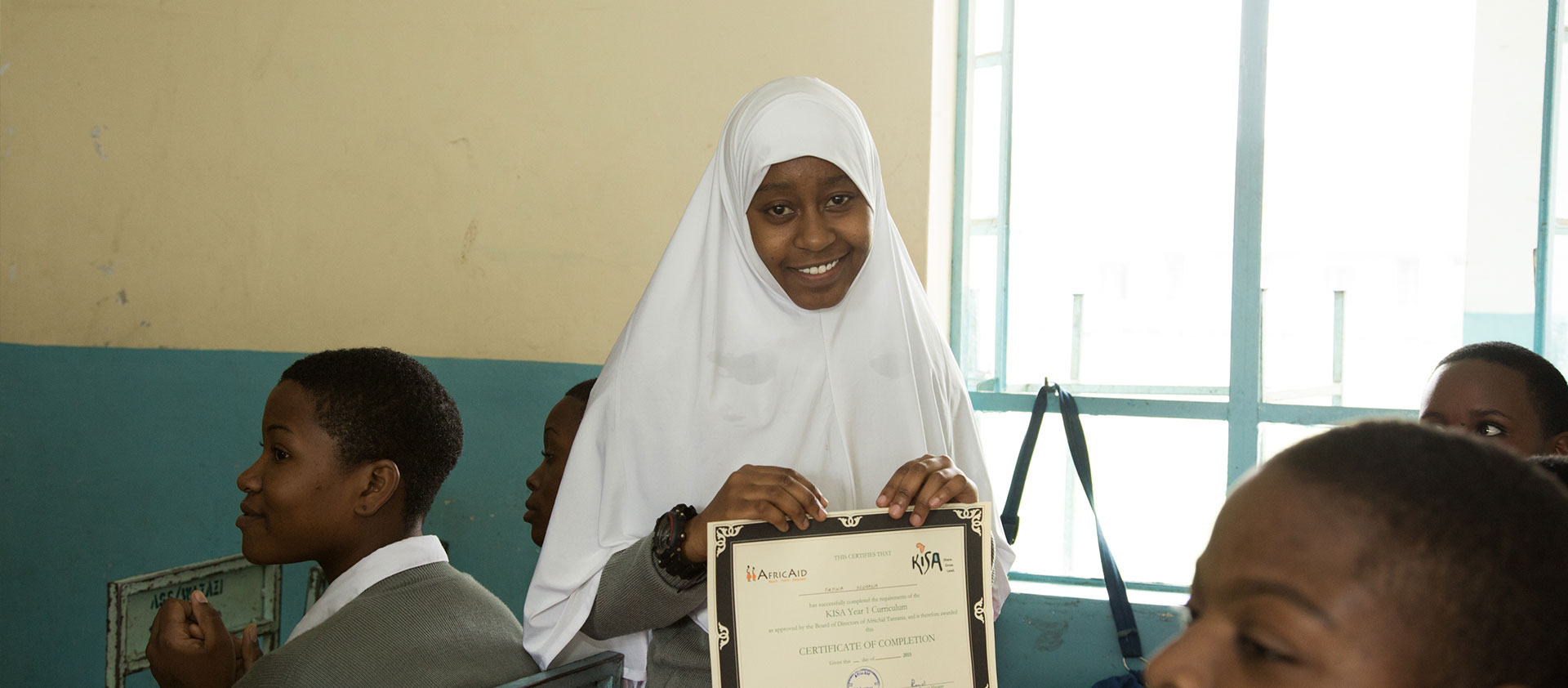 AfricAid invites you to get active while raising awareness and support for AfricAid and girls' education in Tanzania! Whether you want to run, hike, walk or bike, please consider using your athletic undertakings to support AfricAid's work. Organize your own athletic event, create a team to participate in a race in support of AfricAid, or ask for pledges for every mile you cover!
Join us on May 21, 2016 at Cherry Creek Reservoir in Denver for Gallop for Girls!
Already planning on running or walking another race? Visit www.frundraise.com and create your own fundraising page for AfricAid.
Climbing Mt. Kilimanjaro (or another peak)? Consider fundraising for AfricAid by collecting pledges for every step taken or mile walked. This is a great way to stay motivated while raising awareness for AfricAid!
Have another idea? Email us at info@africaid.com.
What is an AfricAid club?
An AfricAid club is a group of people who share a passion for making a difference in their own lives and the lives of those on the other side of the world. AfricAid clubs are about creating a meaningful and life-changing experience for all those involved.
Learn from Our Inspiring Scholars!
If your club chooses to sponsor a Kisa Scholar for two years of the Kisa Project, your club will have ongoing communication with her. Email info@africaid.com to find out more about this exciting opportunity to learn from each other.
Your club might consider working together to sell jewelry made by Tanzanian moms, read one of AfricAid's children's books at a local school, give a presentation in your community, or throw a party! We encourage you to get creative!
Support of girls' education in Africa
Depending on what your club's particular interests are, you can choose many different ways to support education in Tanzania, such as raising money for our school lunch program, or for Upendo's Montessori initiative. Learn more about our programs and decide what the best match is for your club.
Who can start an AfricAid club?
Anyone can start an AfricAid club and adapt it to their community context. If you are a student, you can start a club within your school. If you are in a book club, you can turn it into an AfricAid club as well. Attend a church? Start a club within your religious community! Wherever and however you choose to initiate an AfricAid club, AfricAid will provide you with guidance and materials to make it a fun, educational, and meaningful experience for all those involved.
Why start an AfricAid club?
Women in sub-Saharan Africa continue to be one of the world's most marginalized groups. Their lack of educational opportunities or access to networks of support means they rarely have a voice in their future or the tools to support their communities. As a result, women are often unequipped to address the many issues facing their communities and nation, including poverty, corruption, AIDS, and inadequate healthcare – despite their deep commitment to creating a better future for their children. Breaking this cycle and empowering women to shape their future requires an education that builds resilience and is coupled with mentorship, leadership and life skills training, and additional support.
By contributing their time and resources, AfricAid clubs are helping to empower young women to be the future leaders of Tanzania.
How will AfricAid support clubs?
AfricAid will provide initial guidance to help you get your club started, and continue to support the club with materials and web tools.
AfricAid provides two newsletters per year to its supporters, and extra copies are available to clubs for their promotional activities. Additional brochures, DVDs, program summaries and other literature are also available. AfricAid handicrafts can also be used to generate funds when appropriate. AfricAid also provides ideas for activities and fundraising.